[ultimate_spacer height="50″]
About us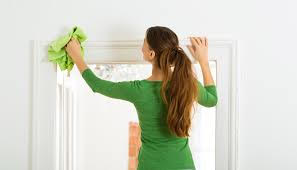 Sacramento Green Clean's mission is to provide every client with an exceptional Green cleaning experience at good value surrounded with outstanding customer service.
---
We proudly serve the greater Sacramento Valley including our friends in Davis, Elk Grove, Folsom, and Roseville. We are the premier choice for environmentally sensitive and responsible ("green") residential cleaning.
Sacramento Green Clean is locally owned and operated. We have been serving the area since 2008.
---
We offer you peace of mind knowing your home is professionally cleaned to the highest standards. The products used by your cleaner are eco-friendly aka "green".
Our promise to you is complete satisfaction with our services.
Sacramento Green Clean is a referral agency. Sacramento Green Clean is not the employer of the domestic worker we referred to you. The domestic worker may be your employee or an independent contractor depending on the relationship you have with him or here. If you direct and control the manner and means by which the domestic worker performs his or her work you may have employer responsibilities, including employment taxes and workers compensation under state and federal law. For additional information contact your local Employment Development Department and the Internal Revenue Service.
---